TEDxSummit Program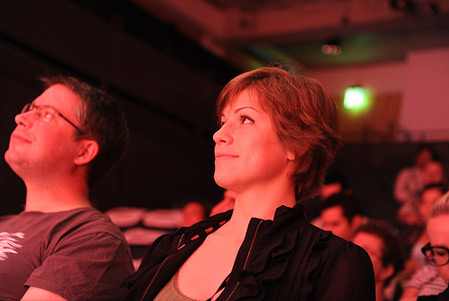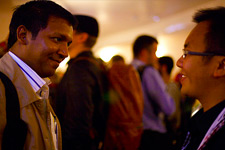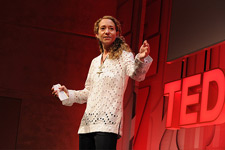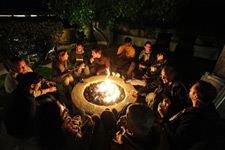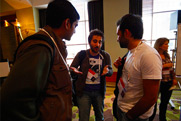 TEDxSummit brings together TEDx organizers from around the world for a week of workshops, collaborative projects, regional and cross-regional brainstorming, talks, special events and cultural activities. The 2012 event, to be held in Doha, Qatar, will be the first time this amazing global TEDx community is gathering in person to formulate a shared vision for the future of the TEDx platform.
The individuals involved with TEDx have a passion for turning challenges into opportunity with the hope of inspiring the next generation. We believe in the power of ideas to change attitudes, lives, and ultimately, the world.
TEDxSummit will enable the community to share that passion and experience, as we endeavor toward building a better future. The week-long series of events will include:
3-day workshop for the TEDx licensee community, including special tracks for veterans
Open-topic sessions to brainstorm and solve challenges
Talks by leading innovators from around the world selected by the TEDx community
Sharing of best practices between communities and regions
Opportunity for regional groups of TEDx organizers to develop local event strategies
Opportunity for the TED team to discuss future plans and propose (and gather) new ideas
Special activities for TEDx organizers to connect and form lasting bonds and partnerships
Community interactions in which TEDx organizers can mentor and meet individuals from Doha
Collaboration on cross-community projects that will continue beyond the Summit
Interaction with TED Prize winners and the TED Fellows
Community building through global TEDx events, such as TEDxYouthDay, TEDxChange and TEDxWomen
TEDxSummit will be finely woven into the city of Doha, making the most of its landmarks and event spaces. Special activities will include desert trips, exclusive tours and visits, evening social events, and more.
TEDxSummit 2012 Schedule
Sunday, 15 April 2012
Attendee Arrivals
Optional pre-summit tours and activities
Monday, 16 April 2012
Organized pre-summit tours and activities
Evening: TEDxSummit 2012 Opening Night
Tuesday, 17 April 2012
Workshop Day
Morning: Workshops
Afternoon: Talks
Evening: Grand opening party
Wednesday, 18 April 2012
Desert Day
Morning: Regional Collaboration
Afternoon: TEDx Unconference
Evening: Dinner in desert
Thursday, 19 April 2012
Action Day
Morning: Actions + Workshops
Afternoon: Talks
Evening: Grand party
Friday, 20 April 2012
Lunch: Farewell picnic at Museum of Islamic Art
Saturday, 21 April 2012
Attendee Departures
Optional post-summit tours and activities