Program overview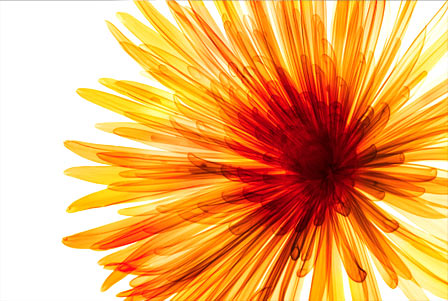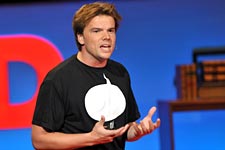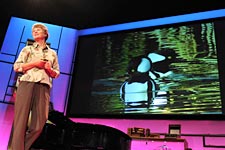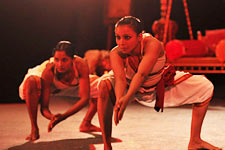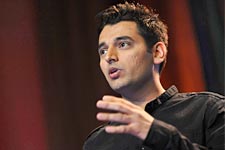 For 2011, we are assembling a cast of characters capable of stirring the imagination as never before. Explorers, storytellers, photographers, scientific pioneers, visionaries and provocateurs from all parts of the globe. Get the TED2011 program guide for iPad >>
And we won't be forgetting the other, harder-edged meaning of wonder -- where "I wonder" equals "I ponder." We'll be adding in strong servings of thoughtful insight, so that the possibilities we dream of are anchored in reality.
One other change in 2011 is that, in response to community feedback this year, we are moving the conference one day earlier, so that it starts Monday evening and wraps up Friday afternoon. This allows people travel flexibility at weekends either side of the conference. A detailed schedule will be available closer to conference time, but the dates below will help you plan:
Monday, February 28, 2011
9am-4pm Pre-Conference Activities
4-5:30pm TED University Session 1
8-10pm Welcome Gala
Tuesday, March 1, 2011
8:30-10:30am TED University Session 2
11am-12:45pm Session 1: Monumental
2:15-4pm Session 2: Majestic
5-6:45pm Session 3: Mindblowing
Free night for self-organized dinners

Wednesday, March 2, 2011
8:30-10:15am Session 4: Deep Mystery
11am-12:45pm Session 5: Worlds Imagined
2:15-4pm Session 6: Knowledge Revolution
... (guest curator: Bill Gates)
5-6:45pm Session 7: Radical Collaboration
7-10:30pm TED Prize Block Party
Thursday, March 3, 2011
8:30-10:15am TED University Session 3
11am-12:45pm Session 8: Invention & Consequence
2:15-4pm Session 9: Threads of Discovery
5-6:45pm Session 10: Beauty, Imagination, Enchantment
7:30-10:30pm Grand party
Friday, March 4, 2011
8:30-10:15am Session 11: The Echo of Time
11am-12:45pm Session 12: Only If. If Only.
1-3pm Farewell picnic
Image above: Nick Veasey, detail of Chrysanthemum (Coloured)
The TED2011 experience includes:

A four-day stage program featuring TED's famous 18-minute talks, plus music, comedy, dance, short talks, video and other surprises.
TED University: Three sessions where TEDsters share their own expertise, from "How to negotiate a term sheet" to "How to break a board with your bare hands."
Evening events, art exhibits, tech demos, test drives, and other immersive on-site experiences
Caffeine-fueled conversation breaks between sessions
Social Spaces, where you can watch TED in an informal setting -- on couches, beds, beanbag chairs; while blogging, tweeting, eating, networking ...
The TED Gift Bag
Online tools for connecting with other attendees, before and after the conference
TED Book Club mailings